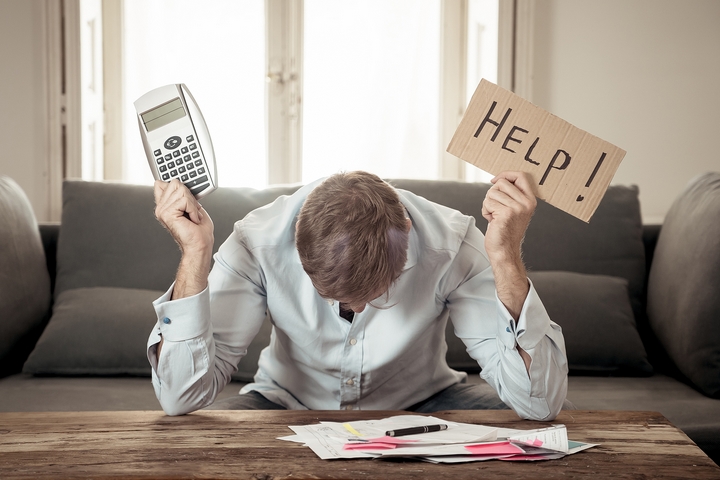 When you find yourself saying help I'm behind on my mortgage payments in Dallas, Texas it can feel like you're drowning in debt. Even if you're able to make your monthly payment now, catching up on a past due balance can be an overwhelming challenge.
There are a few options that can help you to avoid foreclosure in Dallas and maybe even keep your house, even if you're behind on your mortgage payments. Lots of properties in Dallas have been lost to foreclosure, but there are several ways to avoid it.
Owning a home is a dream for many, but financial hardships can sometimes make it challenging to meet mortgage obligations. If you find yourself saying help I'm behind on my mortgage payments in Dallas, Texas, it's crucial to take proactive steps to address the situation. In this comprehensive guide, we will outline practical strategies to help you navigate this difficult period and potentially avoid foreclosure. Remember, there is no shame in facing financial setbacks, and seeking assistance is the first step toward finding a solution.
Assess Your Current Financial Situation:When you realize that you're struggling to make mortgage payments, the first thing to do is evaluate your current financial situation. Understanding your income, expenses, and debts will help you gain a clear picture of your financial standing. Consider the following steps:

Analyze your budget: Review your monthly income and expenses to identify areas where you can cut back and increase your available funds for mortgage payments.
Prioritize essential expenses: Focus on essential expenses like mortgage, utilities, and food. Cut down on discretionary spending until you regain stability.
Review your debts: Assess your overall debt load, including credit card debt and outstanding loans. This will help you understand the larger financial context and potentially identify opportunities to consolidate or negotiate with creditors.
2. Open Communication with Your Lender:
Maintaining open lines of communication with your mortgage lender is crucial when you're facing financial difficulties. The following steps can help you establish a productive dialogue:
Contact your lender early: Don't wait until you've missed multiple payments to reach out to your lender. The earlier you initiate contact, the more likely they are to work with you to find a viable solution.
Explain your situation: Articulate your financial challenges clearly and honestly to your lender. Provide supporting documents, such as proof of income, recent tax returns, and bank statements, to back up your claims.
Explore loan modification options: Many lenders offer loan modification programs that can help you reduce your monthly payments or change the terms of your loan to make it more manageable. Inquire about available options and eligibility criteria.
Consider forbearance or repayment plans: If your financial troubles are temporary, you may be eligible for forbearance, allowing you to temporarily pause or reduce your mortgage payments. Alternatively, your lender may offer a repayment plan that allows you to catch up on missed payments gradually.
3. Seek Assistance from Housing Counseling Agencies:
In Dallas, several housing counseling agencies can provide expert guidance and support during challenging times. These nonprofit organizations offer free or low-cost services and can assist you in exploring various options:
HUD-approved counseling agencies: The U.S. Department of Housing and Urban Development (HUD) funds counseling agencies across the country. These agencies can provide foreclosure prevention counseling and guide you through the process of working with your lender.
Local resources: Look for local housing counseling agencies in Dallas that specialize in foreclosure prevention. They can offer personalized advice tailored to your specific situation and provide insights into state and local programs available to homeowners.
Legal aid organizations: If you're facing legal complications related to your mortgage, consider reaching out to legal aid organizations. They can help you understand your rights, navigate the legal process, and potentially provide representation, if necessary.
4. Explore Government Assistance Programs:
The government offers several assistance programs designed to support homeowners facing financial hardships. Explore the following:
Home Affordable Modification Program (HAMP): HAMP aims to make homeownership more affordable by modifying the terms of existing loans. Check if you qualify for this program and gather the necessary documentation to apply.
5 Things You Can Do If You're Saying Help I'm Behind On My Mortgage Payment in Dallas, Texas
1. Negotiate with your bank:
Lots of lenders routinely offer some level of assistance. You might be able to get your interest rate reduced or a temporary reduction in your payment.
Lenders may want to steer you to refinance your loan. If you're already a few payments behind, you probably won't qualify for a reduction in interest rate.
You have to work really hard to negotiate with a bank. Be prepared to make lots of phone calls and be patient. Ask to speak to a live person. Never, ever act rude! Ask for help, but don't sound desperate. Explain your situation, offer supporting documents, and reassure the bank that you want to stay in your home for many years to come.
If you're in need of a temporary fix, most banks can be forgiving. Sometimes they'll be willing to add a few months of payments back onto the primary balance of your loan. It's all dollars and cents to them, so remind them that you need their help to give them a lot more money in the long run. Bankers sometimes forget this, but if they have to sell your house at a foreclosure auction, they'll be taking a significant loss.
2. Reaffirm:
Reaffirming the loan is an additional commitment to pay. In some states where it is allowed, an affirmation can create additional liabilities if your property is auctioned.
To learn more about reaffirmation agreement click here.
3. Making Home Affordable (MFA) Program:
If your mortgage qualifies, you might be able to participate in MHA. Any loans backed by Fannie Mae or Freddie Mac must be considered for MHA, and other lenders choose to participate in MFA.
With MFA, your payments and/or interest rates might be lowered – even the principal balance (if your home is worth less than you owe). If you're unemployed, you might be able to get your payments temporarily suspended or reduced.
MFA is a government program, so be prepared to deal with lots of paperwork. It isn't free money – you do have to work for it.
4. Bankruptcy:
This is usually the last resort for someone in a deep financial hardship. If you're being crushed by lots of debt, bankruptcy can be a good way to negotiate with many lenders at once. It is a lot of work, and it won't help you avoid paying your mortgage. Different lenders will treat your circumstances in unique ways, so make sure to get the best professional help you can afford.
…OR if none of these choices sound like an option for you, we're here to help!
5. Borrow money from a private investor:
If you're behind on your payments and need to sell fast, Newbyginnings – Cash for Houses can help! In certain circumstances, we may even be able to help you stay in your home. We work with homeowners in the Dallas, Texas area to find solutions to their problems.
Reach out to us today if you are behind on your mortgage payments!
If you're saying, "Help I'm behind on my mortgage payments in Dallas, Texas", you can learn more from the Texas Department of Housing and Community Affairs.